The Straight Razor - Carbon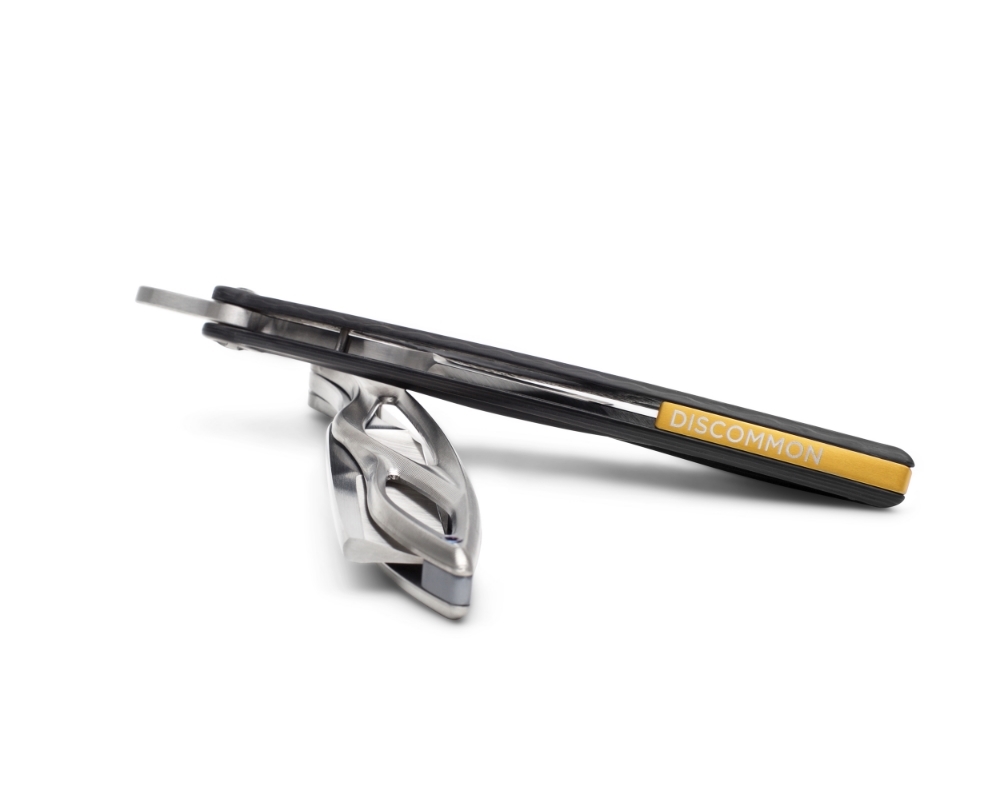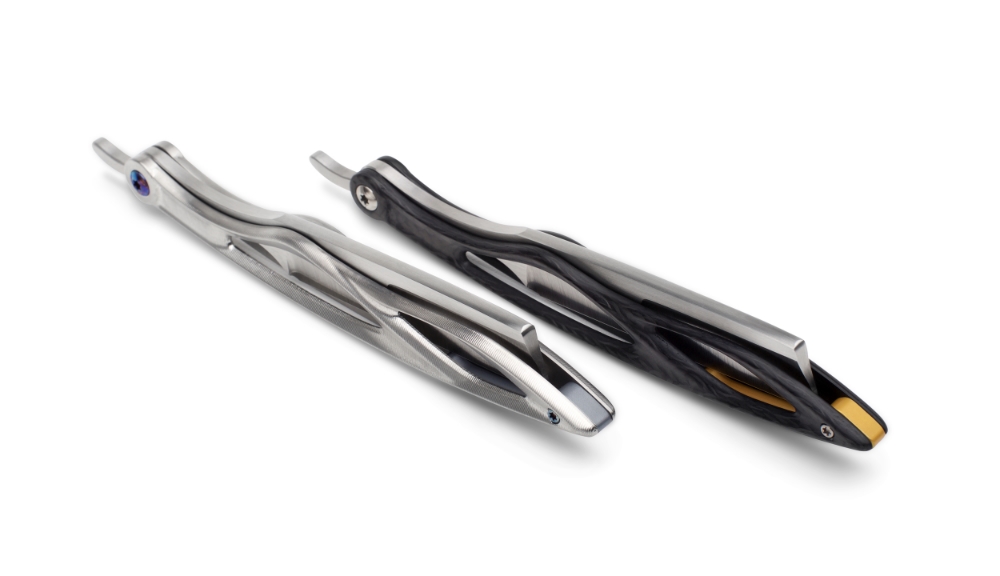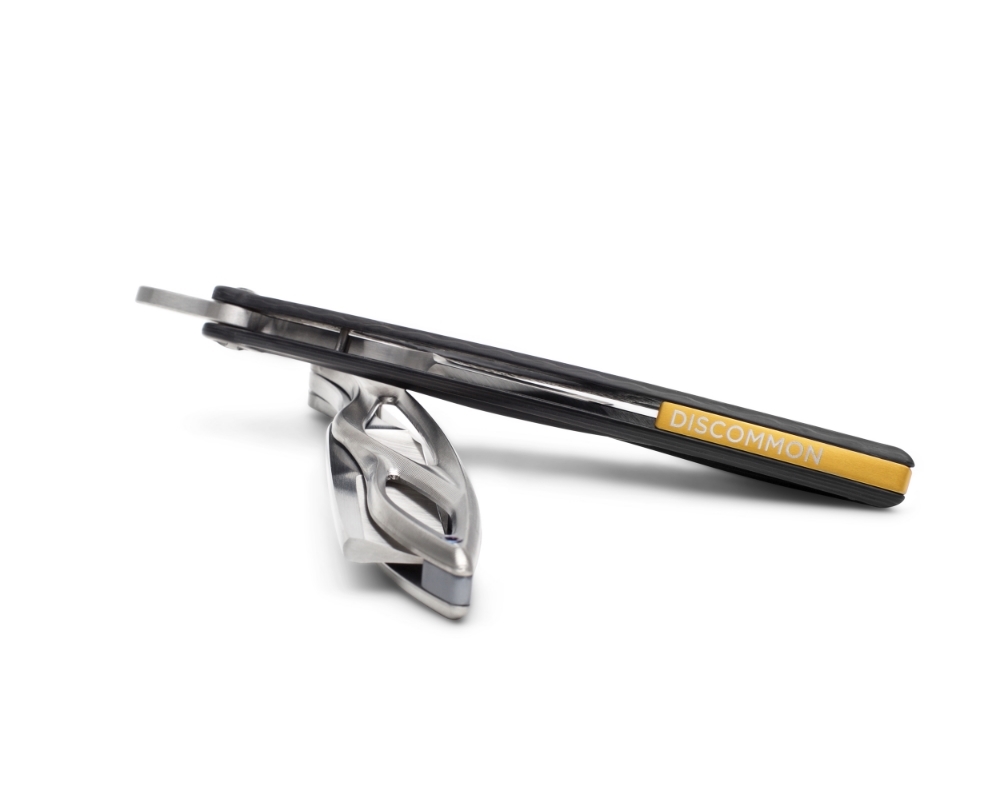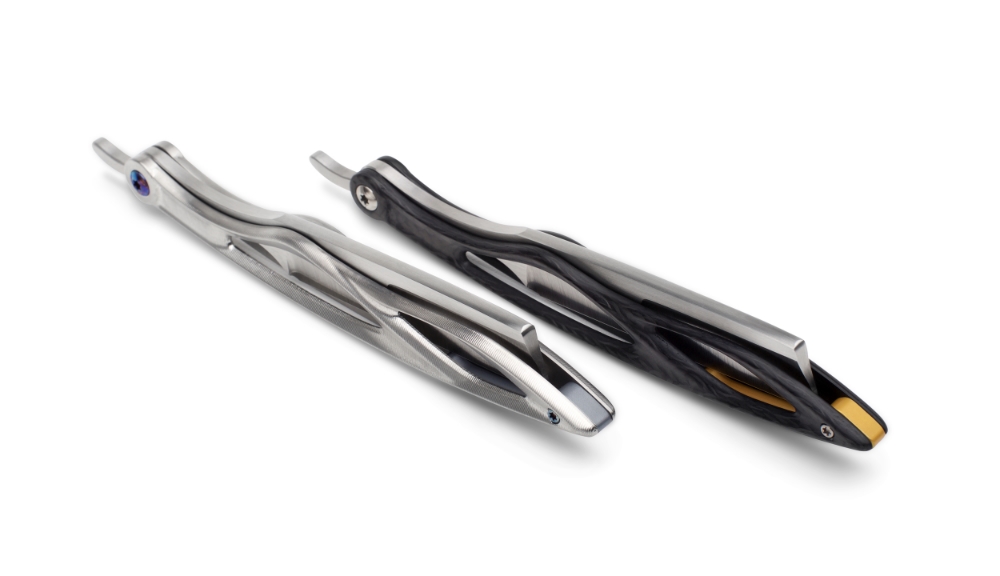 sold out
The Straight Razor - Carbon
SHIPS 12/10/15
This Straight Razor was an exercise in excess. Aerospace sourced carbon billet is milled to the complex organic handle shape seen here and paired with a striking hand ground blade by Joseph Bowen. Our friends at This Is Ground in Los Angeles made us a custom leather and felt carry case.
For added intrigue, one side uses machined "uni-directional" carbon and the other, machined woven billet.
The waxed carbon surface is smooth and soft to the touch.
BLADE:
6/8 Inch Blade height
Z-FiNit blade steel is a nitrogen steel - a family of steels that offer extreme corrosion resistance
After water jet profiling and surface grinding, Peters Heat Treat achieves between 60-61 rockwell hardness on the blade
The unique "dual concave grind" blades are hand ground by Joseph Bowen in his signature style, with enough concavity to still allow traditional honing (the "step" tapers to zero at cutting edge and the concave keeps it off the stone)
Final hone is completed at Razor Emporium by Eric Engle to ensure a shave ready razor is shipped out.
OTHER DETAILS
20 highly exclusive custom straight razors
10 featuring a milled carbon fiber handle
10 featuring a milled medical grade titanium handle
Carbon handle is hand sanded, buffed, and waxed
Titanium handle has purposeful machined texture for grip
Custom titanium hardware and phosphorous bronze washers
Anodized, laser etched, CNC milled aluminum spine spacer
Hardened steel stop pin holds blade in desired position to prevent dulling blade when closed