The Watch Roll - Tech Black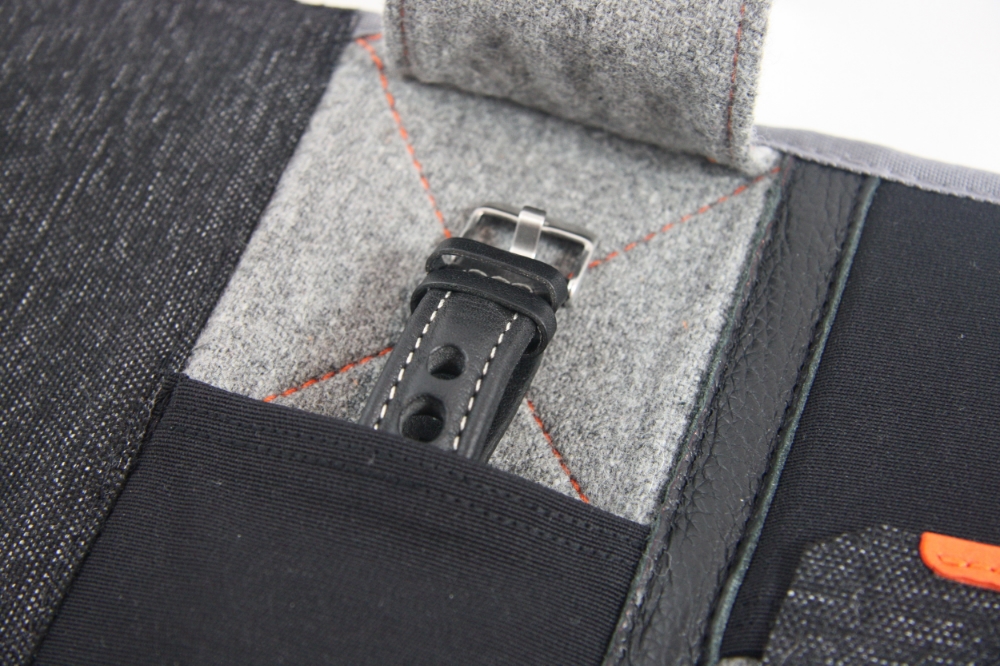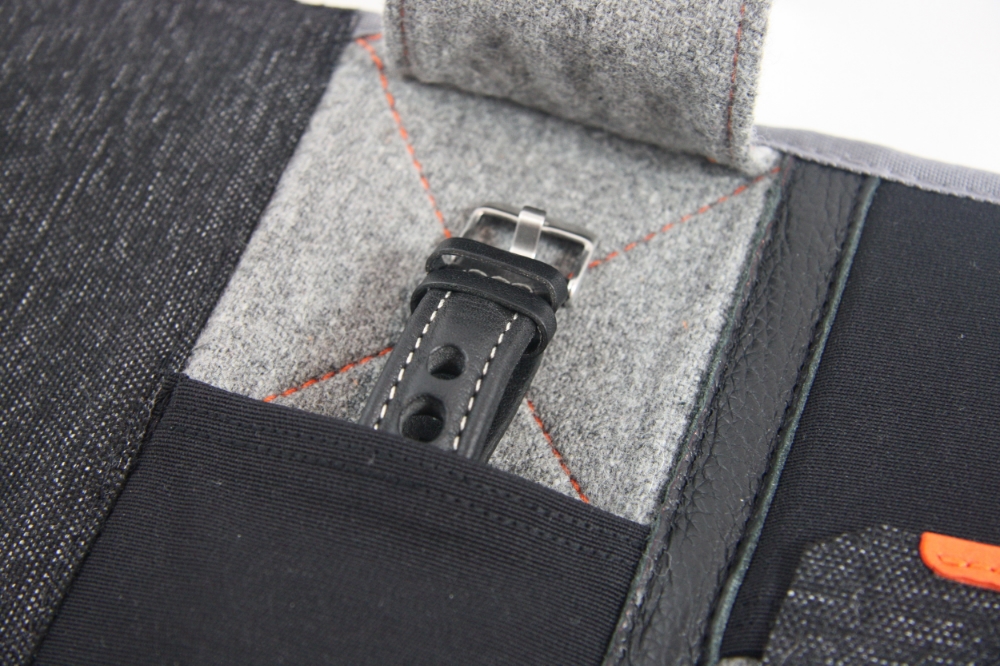 sold out
The Watch Roll - Tech Black
Using a unique performance polyester in conjunction with pebbled black leather, this is the thinnest we could make the roll, while still offering all the protection that we wanted to achieve.
The main body is an amazing, durable "melange" performance polyester that is backed with TPU, meaning it's actually waterproof, hence the "Tech Black".
The "daily driver" pocket flap on this roll is urban camo goatskin. It's buttery soft and must have come from a seriously badass goat.
The watches reside in 4 tweed lined pockets and the straps are protected by a thin layer of the melange with orange calf skin pull tabs
D3O protects both sides of each watch when rolled, while the leather fold lines help with a repeatable, neat stack.